The Opportunity
The luxury urban real estate market is an excellent opportunity for high-net-worth individuals, to get a better return without market swings and high risk. With property values set to sky rocket in the next few years and current low interest rates, you can capitalize now on the future upside and current cash flow from these properties. As Boomers continue to downsize from the suburbs back to the city for business and services, inventories will continue to shrink. Rare opportunities are still available, why wait, get more for your money now.
Paul Gleason
is an expert in the Boston real estate market, with over 25 years
experience. Paul has garnered an excellent reputation and counts some of
the areas most influential people as clients. Building that reputation through
hard work, client advocacy, and innovative thinking. His friendly demeanor
and unwavering dedication to clients is one of the keys to his success. Paul has worked for Fairfield Realty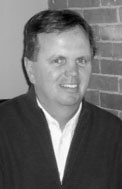 –
Glynn Hospitality Company for over 25 years. Paul has many years experience in both the residential and commercial real estate market. Whether buying or selling, Fairfield welcomes the opportunity to help streamline and expedite the process.
We know real estate, and we know Boston.